When the Prices aren't the Prices
When the Prices aren't the Prices
In the latest of our Insights Blogs, we look at I-SEM prices and explain why the prices we have seen to date are subject to change. We'll also delve a little deeper into some obvious implications, and perhaps some less so.
What if we told you on day 1 of I-SEM that you could fast forward to May 2019 and still not know what the true prices were for energy bought and sold in the Balancing Market? Well, that statement is nearly true!
As at the Market Operator User Group (MOUG) on 3rd April, there were just 4 days since I-SEM Go-Live which are unaffected by pricing disputes. That is to say that each other date has been subject to an "Upheld Dispute". For clarity, these disputes refer only to the Balancing Market and Ex-Ante published prices are unaffected. This begs the question; when will the market know the true value of energy bought or sold?
The Market Operators have published a very detailed report on all known faults with a view to providing market participants with a view as to when these will be rectified. The timelines for this are as outlined below;
Month+4 (M+4) Resettlement: this process has been in test since January and is almost ready to be deployed. Initially, the M+4 period of September 30th to October 6th will be released in the Settlement Documents of May 3rd. Notably, the M+4 Resettlement will include updated metering from Meter Data Providers (MDPs) and a number of other data errors, however it will exclude pricing resettlements.
Pricing Resettlements: are examined under a separate workstream and republication of balancing market prices will begin from August 2019. Every month will see a previous month repriced (i.e. re-pricing does not happen in one single month).
The result, as shown below is that at a minimum, re-pricing for volumes bought and sold will take place between September 2019 and June 2020.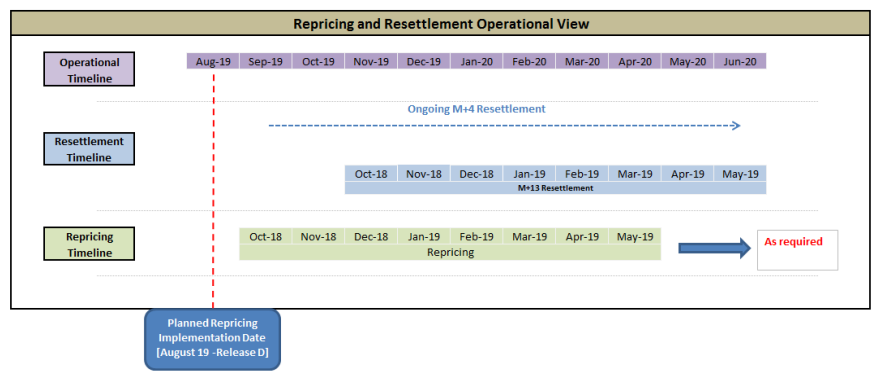 Figure 1: Repricing Timeline                                                                   Source: Market Operator User Group, 3 April 2019
What is the impact likely to be?
As to the financial impact on participants, it is hard to say across the board that unit type "X" will be up or unit type "Y" will be down relative to their existing position, however it is clear that there will be some cases of sizeable repricing which will involve money moving both directions. Since this repricing affects the Balancing Market price, which is much more volatile compared to Ex-Ante prices, units which have higher imbalances compared to the Ex Ante trades such as renewable generators are likely to be most affected.
Where generators/suppliers have been provided market access or other services which result in the repricing being for their account, the contracted trader should by now have flagged up any obvious inconsistencies with settled amounts and therefore market participants should be relatively prepared.
Another, perhaps lesser recognised, impact is the contract repricing which will take place in the market for PPAs and other agreements which were 1 year in term from I-SEM Go Live. It is now clear that great care should be taken when assessing the performance of the balancing market to date for individual units as a result of the forthcoming repricing exercise, and it is inevitable that the impact of the errors which created this repricing will need to be considered equally in PPA re-pricing.