ElectroRoute Provides Biomethane Services to DHL
Introduction
This week saw an important milestone in the biomethane industry throughout Ireland with the announcement that DHL Supply Chain has agreed an €80M deal with Stream bioenergy which will fuel a fleet of up to 150 trucks for 10 years using biomethane as a source fuel.  DHL has teamed up with Tesco Ireland in the structure which involves 92 locally fuelled biomethane trucks for the retailer.
The news is important not just from the perspective of a major transport and logistics business outlining its intent to take a lead on decarbonising transport, but equally for a much-needed boost to the biomethane sector in Ireland. The Climate Action Plan (CAP) currently targets a 5.7TWh p.a. target in 2030 from an industry which is establishing itself from a relative standing start.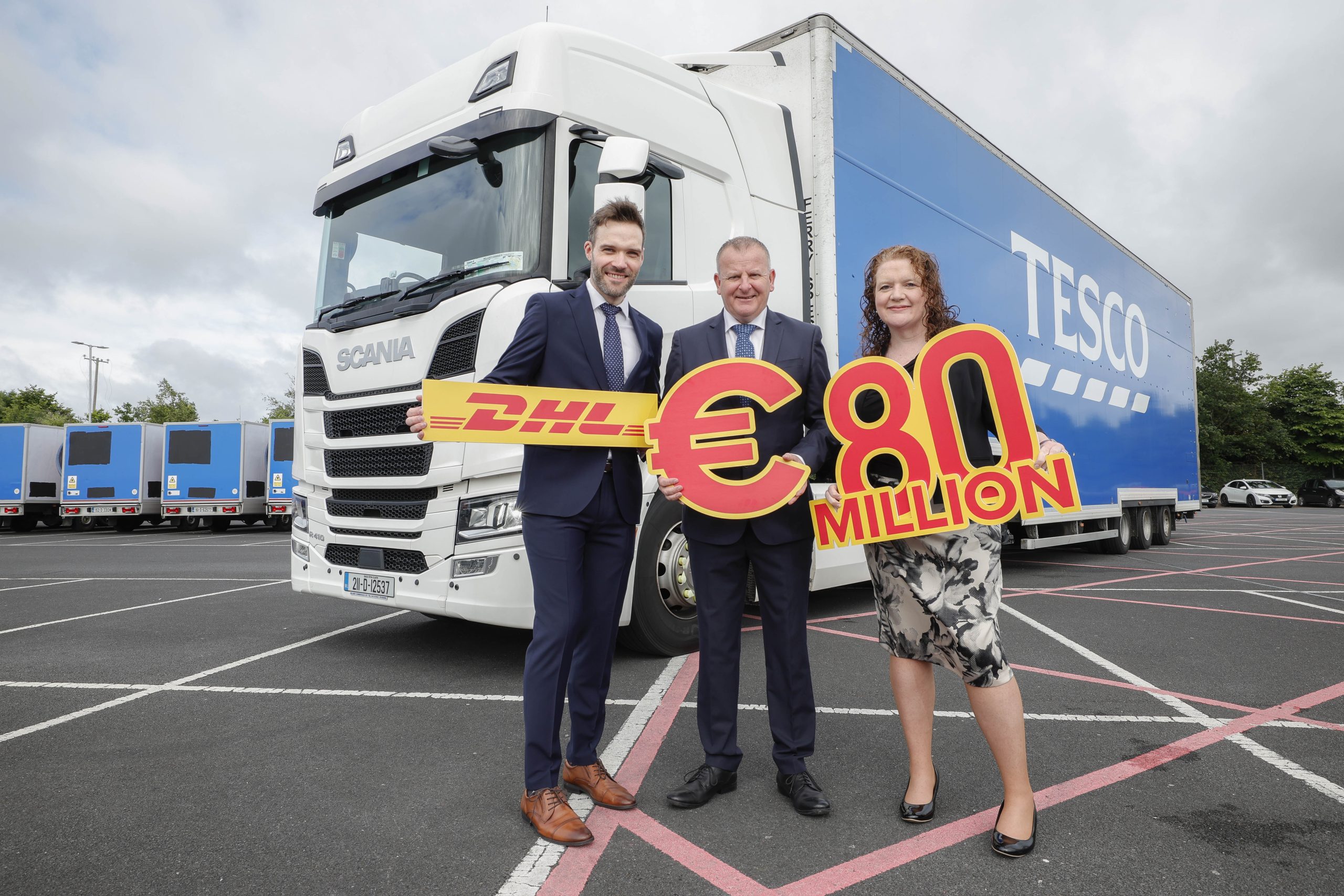 Figure 1: Pictured from L-R; Brian Kennedy (Head of Client Origination, ElectroRoute), Mick Kelly (Operations Excellence DIrector, DHL Supply Chain Ireland), Caoimhe GIblin (Commercial Director, ElectroRoute) [Conor McCabe Photography]
ElectroRoute's Role
ElectroRoute is thrilled to have partnered with DHL in its journey to decarbonise its road transport fleet by providing a cross-border biomethane shipping and certificate management service which utilises our ISCC-certified European gas platform.
Through this cross-border biomethane shipping service, ElectroRoute has enabled DHL to immediately operate renewable-fueled trucks in Ireland. It takes time to deliver high-quality Anaerobic Digestion (AD) plants through the consenting and construction phases, and this innovative structure serves to allow a ramp-up in the fleet in advance of the indigenous solutions.
Over the last number of years, ElectroRoute has developed a comprehensive European platform which now sees us registered and actively trading on 14 cross-border interconnection points and operational in 11 European markets.
Through 2022, ElectroRoute flowed more than 2TWh of gas across Europe.
Moreover, ElectroRoute is accredited by ISCC to handle and ship biofuels throughout Europe. This unique platform means that ElectroRoute is positioned to act as a strategic shipper to Irish, European and multinational organisations seeking to transport and supply biomethane from source to use while crucially maintaining the green credentials of the physical biomethane.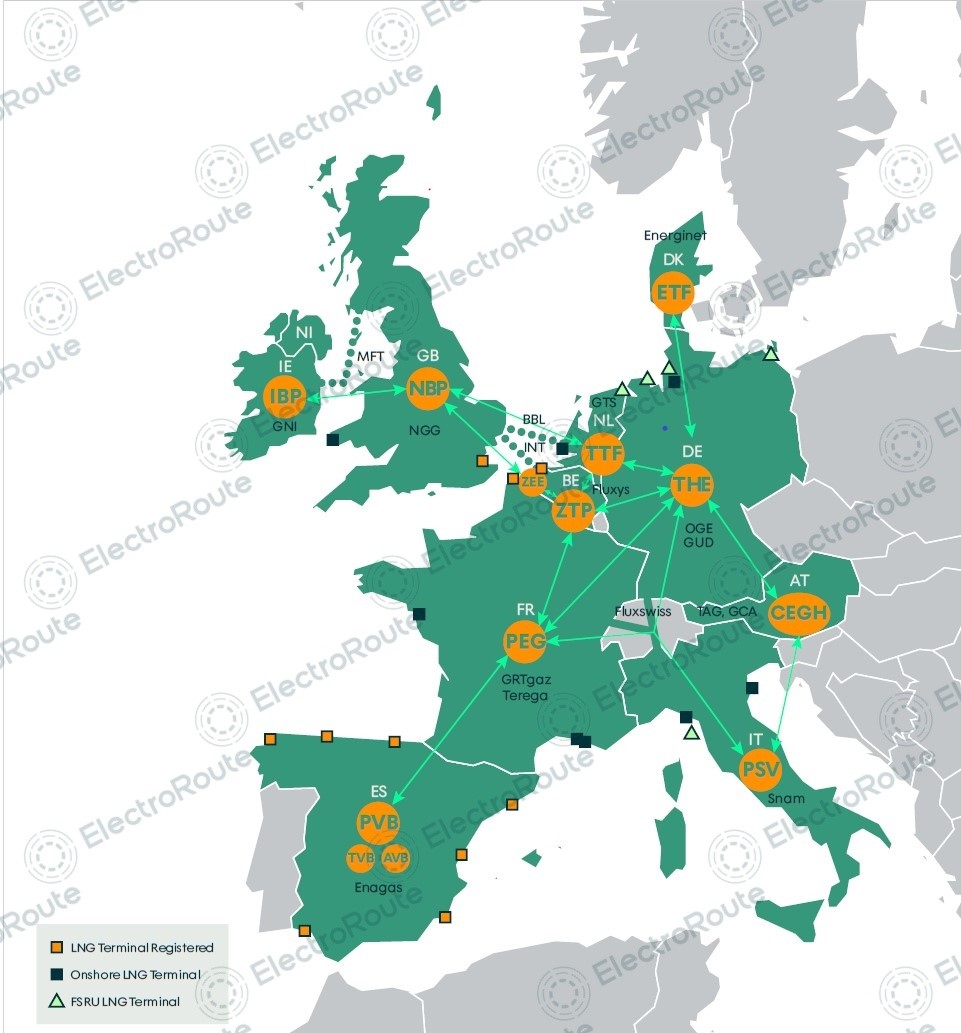 Figure 2: ElectroRoute's Gas Hub activity
Importance to Biomethane Targets
The Irish Government, and many others throughout Europe have identified biomethane as a carbon-neutral fuel which will act as a major source of decarbonisation for hard to electrify industries.
While the Government's target of 5.7TWh production in 2030 (and up to 1TWh by 2025) is of course challenging to achieve in the time permitted, it equally should not act as a ceiling for our longer-term ambitions on the use of renewable gas on the island of Ireland. Gas Network Ireland, in its Gas Forecast Statement 2022[1], indicates a gas demand in the Republic of Ireland of 52.4TWh (all island demand of 72.9TWh). With the right balance of incentive and obligation, it's entirely possible to look to the likes of Denmark which will likely achieve 100% of demand supplied with renewable gas between 2030-2035.
Importance of Biomethane in Transport
It's clear that the transport sector needs broad-based solutions to support its legal requirements under the CAP Carbon Budgets, and while much hope is placed on the electrification of the broader transport fleet, it is widely understood that this will not resolve all transport emissions challenges. With hydrogen still in its infancy and, in Ireland at least, requiring major success in the cost of floating offshore wind as an input fuel, there is a need to emphasise the possibilities in other sectors. In Carbon Budget 1 (2021-2025), Ireland has already utilised circa 42% of its allowable budget of 50Mt CO2eq. in the transport sector.
It is important to note that at the end of a Carbon Budget cycle, we don't start again from scratch but instead absorb any emissions which have overrun from the last completed budget. It is therefore critically important in all carbon budgets that policymakers do not make the mistake that the emission reduction effort can be rear-loaded. Any such delay in action will only serve to make the subsequent Carbon Budget more challenging to achieve. In the graphic below, the horizontal lines represent the total Carbon Budget 1 and 2, reflected in annual average terms.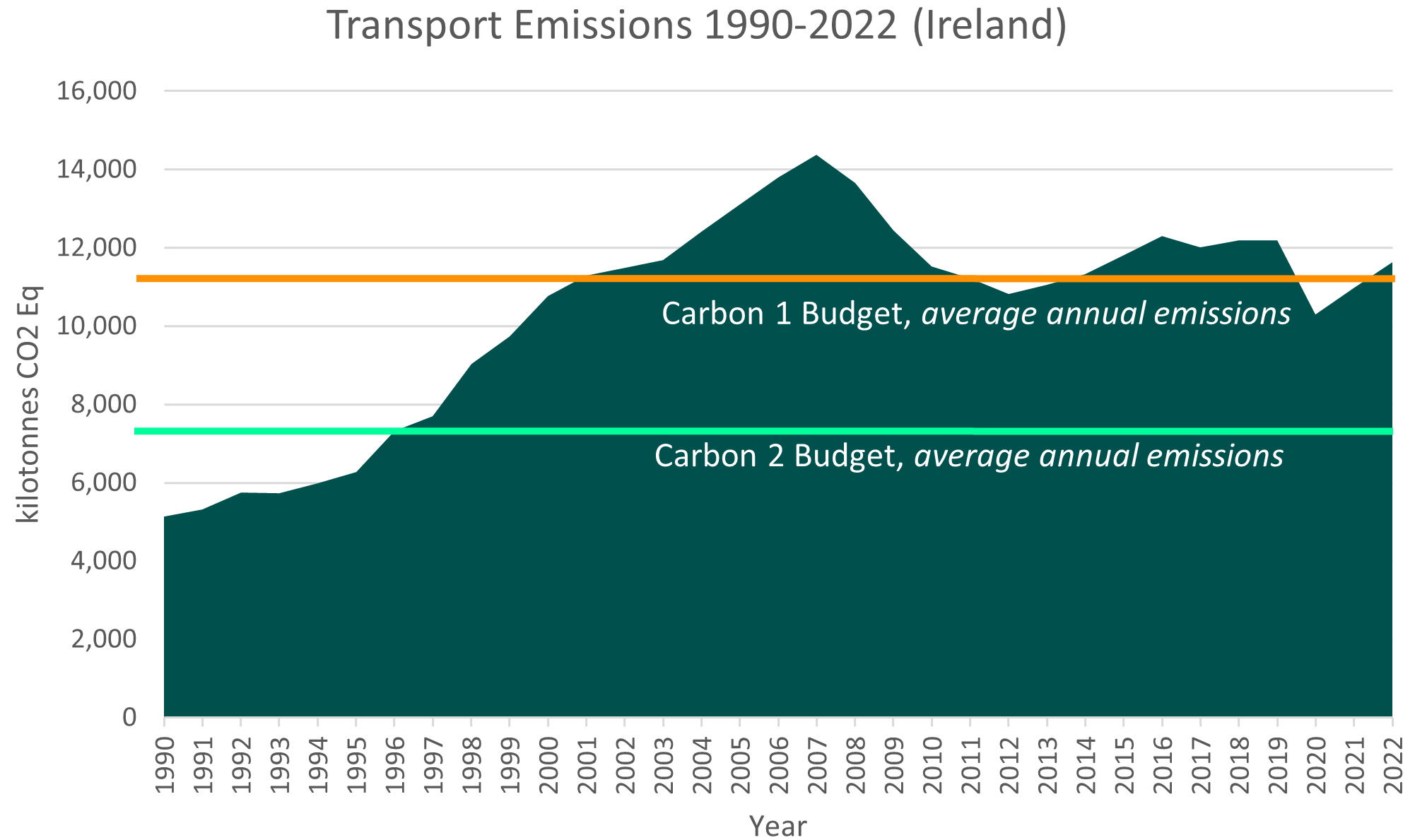 Figure 3:Source: EPA
Should there be a budget overrun in Carbon Budget 1, then Carbon Budget 2 will automatically be set at a lower limit to counteract this. Biomethane offers a realistic prospect of supporting the decarbonisation of the heavy goods fleet in particular and doing so immediately. Initially, at least, this will be from certified renewable biomethane and subsequently from indigenous sources.
Contact Us
If you want to get in contact about Biomethane offtake or support in procurement and/or shipping, please reach out to our team at clientservices@electroroute.com who can support you.
About ElectroRoute
ElectroRoute is an international, renewables-focused, energy trading and services company. The company has grown rapidly from its establishment in 2011 to now employing over 120 professionals based in Ireland, the UK, Europe, and Japan.
The company's vision is to make net zero a reality by solving the commercial mechanics of a decarbonised energy system. Its team of traders trade and optimise over 1.8GW of renewable and storage assets on a 24*7 basis using its unique, tech-driven, AI-powered platform, ElectroRoute CORE.
ElectroRoute operates a gas operations desk which ships biomethane throughout Europe on behalf of its client base, flowing more than 2TWh of gas in 2022.
[1] https://www.gasnetworks.ie/docs/corporate/gas-regulation/GNI-2022-Gas-Forecast-Statement.pdf