ElectroRoute Agrees Major Partnership with Mitsubishi Corporation
Mitsubishi Corporation takes majority stake in leading Irish energy firm
Today, 14 October 2016, leading Irish energy trading and services firm ElectroRoute and Mitsubishi Corporation have today announced a deal that will see Mitsubishi take a 60% stake in the Irish company. The deal will allow ElectroRoute, which already trades across eight European markets, to continue to scale its operations internationally with the support of a company with a market capitalisation today in excess of 32 billion euro. ElectroRoute's entire senior founding management team, including CEO Ronan Doherty, will remain with the firm as it continues its expansion with plans including the opening of its first offices outside of Ireland.
ElectroRoute is one of the few specialist companies of its type in the world and has grown rapidly from a start-up with just four people in 2011 to over 40 today. It is uniquely positioned at the crossroads of international energy markets. ElectroRoute trades energy on a 24/7 basis across the entire spectrum with spot trading, futures trading, cross-border trading and green certificates trading. It also provides managed trading services to energy assets, giving them ready access to pan-European markets and currently has over 600MW of assets under management. It has a presence in energy markets in Ireland, UK, Netherlands, France, Italy, Germany, and Spain.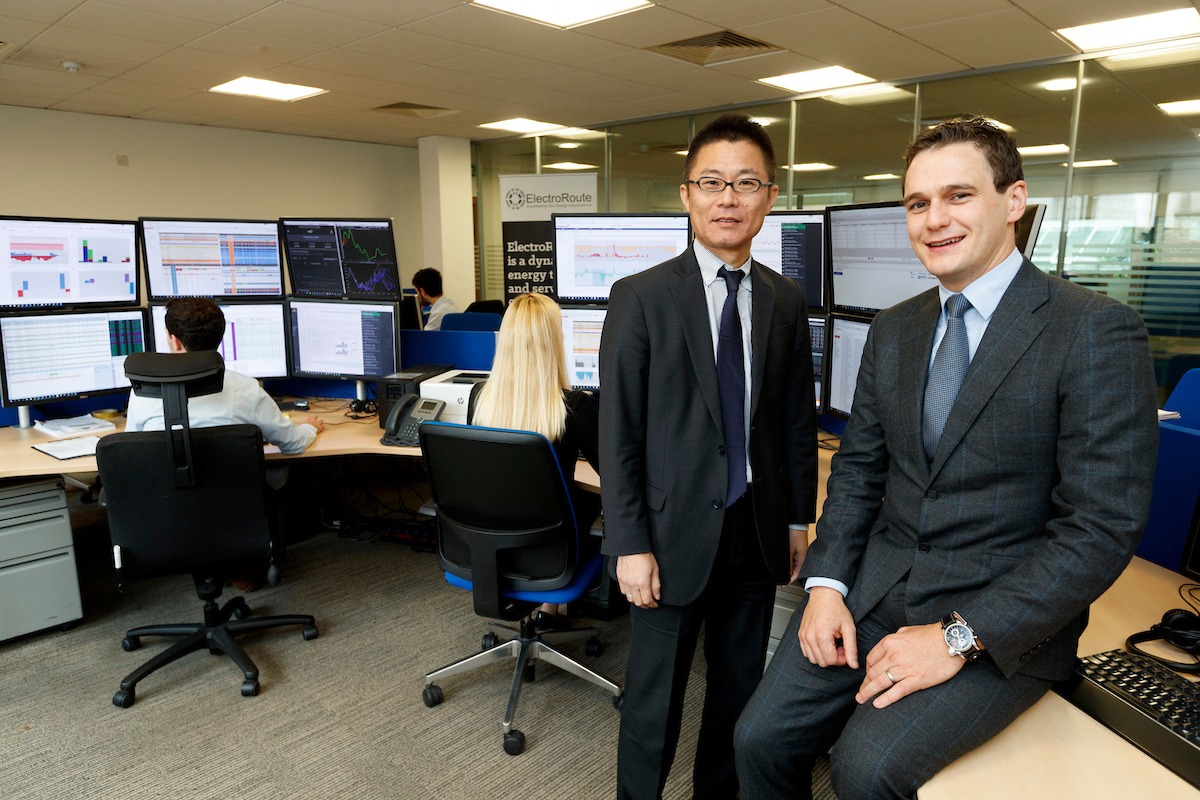 Mitsubishi Corporation is Japan's largest trading and investment company, (a so-called sogo shosha) and is involved in a wide variety of sectors on a global scale, including finance, banking, chemicals, food, and energy. Its New Energy & Power Generation Division has significant interest in power generation projects including renewables. ElectroRoute is the first company of its kind to be added to Mitsubishi Corporation's portfolio, a move that underscores the Corporation's intention to pursue new business models in a rapidly changing energy sector. Commenting on the deal, ElectroRoute CEO Ronan Doherty said: "The interest in our company from a trading house with the scale and heritage of Mitsubishi Corporation is a wonderful validation of our business model. With their support, ElectroRoute is now ideally placed to strengthen our positioning within ourinternational energy markets. The ElectroRoute team and I are extremely excited about the new avenues that this investment will open up for our business and we are already putting plans in place to accelerate our next phase of expansion." Speaking at the signing, Mitsubishi Corporation, New Energy & Power Generation Division COO Yoshinori Katayama said: "We are very pleased to have signed this deal, which adds an exciting and innovative firm into our portfolio. It is a long-term strategy for our business to identify companies that will give us new business opportunities to pursue rather than traditional long term contracted IPP investment businesses. We were very impressed with ElectroRoute's business model and talent pool, which we felt made it a unique proposition. It is vital for us to now ensure they will have the significant resources and the independence required to develop into a global enterprise." ElectroRoute was initially supported by Enterprise Ireland and The Bank of Ireland Start up and Emerging Sectors Equity Fund, managed by Delta Partners. The next phase of the strategy will see the company significantly expand its client services offering and expand into Great Britain with the opening of its first offices outside of Ireland. "Choosing to partner with Mitsubishi Corporation allows us to build upon the vision we had when we founded ElectroRoute. We will be able to develop our service offering for our clients, identify and expand into new markets, and grow our team. For the board members and investors who have been with us since the beginning, this is a very exciting time," added Ronan Doherty.